This is my find that I worked on during my week break from blogging.
I have been to the auction 4 different times to get buffets similar to this one. Of course, I spent the whole day there finally to bid and lose to a vendor every time. Well, I am always keeping an eye out on Craig's list. I stumbled across this. The lady was actually selling it with a table but I emailed and asked if she would be willing to do them separately. Luckily, she said yes. So, on the hottest day of the year, I borrowed my mom's blazer with no air conditioner, drove across town and brought it home for $100. I never wanted to spend that much but seeing how I wasted 4 days at the auctions, I figure I saved somehow.
You can't tell from the photo but the top had to be refinished and I knew I would be painting it to match my table. Initially, I wanted to stain the top a dark color but decided against it. When I stripped the top, I really liked the bare wood/veneer. I decided to just poly it. For the body of the buffet. I primed it with 3 coats, painted 2 coats of my heavy cream, distressed and glazed it, and applied my poly. I took me a while because I like to sand in between every coat of primer, paint, and poly.
Here it is:
This is a little close up
I'm so proud of how it turned out. I have been working on expelling the musty smell old furniture tends to get. I cleaned it out the Murphey's oil, aired it outside for 2 days, and finally filled all the drawers with tons of crumpled newspaper and activated carbon. I am letting it set for a week with the carbon and newspaper. I don't really smell anything but will still wait to make sure.
I plan on sharing this at: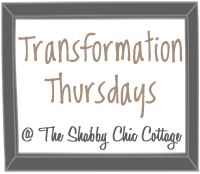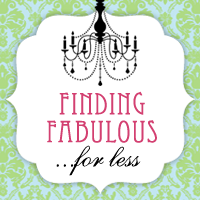 I will be editing to add links to parties.