You could probably tell from my last post that I like auctions. I decided I would do another post about another auction purchase.
I had been checking out decorating books from the library and fell in love with a white secretary desk I saw in it. Lo and behold, I found the exact same type of desk at the auction. Yes, you know it. It was a sign from above that this was fate. I am not so sure my husband quite agreed but nevertheless it arrived at our house the day after the auction.
Sorry for the poor quality of the before photo. I took it at the auction house.
I know most of you think it is just fine as is but it just wouldn't go with my decor in my bedroom. It just had to go white. Here is the lovely now:
Let's take a closer look.
I've got a secret. Can you keep it?? Look and see if you can notice.
Yes, you've got it. Hubby cut out a small opening for our mini TV that was suppose to be for using while on the treadmill. You know how that goes though. Of course, now we use it in our bedroom every night. Here is a not so good shot of how he attached it to the back.
Considering we had a cheapo armoire from Kmart that was suppose to be for a nursery, I think this adds a bit of sophistication to our bedroom. What do you think?
I am linking up with the lovely ladies at: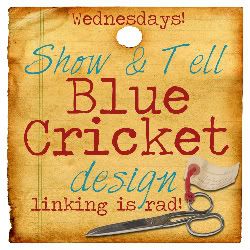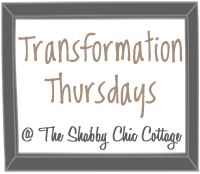 Will be editing only to add more links to parties.