I have always wanted to link to all of the blog parties I am checking out constantly. So, I thought why not give it a try. I'm linking up with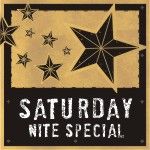 and
The following is a Goodwill item I transformed from a Goodwill shop and hop I attended this spring.
Since I have two little children that used my coffee table as a chair and a platform to jump from, I have always wanted to have an upholstered ottoman. So, as I browsed Goodwill I ran across a sturdy coffee table. I thought this would be perfect for what I had in mind.
Here is the before:
I aready had all of the materials: walnut stain, free foam from mom, batting, many staples, and leftover white canvas fabric from another project. After about an hour, my ottoman was created.
Now, we put our feet up and enjoy!