I have long dreamed of having a real antique trumeau mirror but the prices just keep me away. I stumbled upon this beauty one day and knew it was for me.
I believe that this was set on top of a dresser or something because of the bottom of it. I love everything but the colors. I wanted an opportunity to try out my ASCP French Linen. This was the perfect time.
I gave it 2 coats of French Linen followed with dry brushing on ASCP Old White. It now sits on display above my fireplace. My urns are holding some fake greenery. I know it is a no-no according to decorators, but I just can't seem to keep anything green alive for long. I really like the punch of green.
Isn't it lovely?! Here take a look at the details.
I am sharing it over at: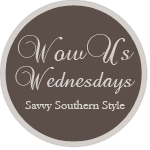 . P
.